Dental Implants
---
We specialize in implant placement. According to the American Academy of Oral and Maxillofacial Surgeons (AAOMS), dental implants have a success rate of 95% when placed by a dental specialist.
Although having a beautiful smile and the confidence that comes with that are important, there are also important health reasons to have dental implants. Whether replacing one tooth or several, implants are an important solution to restoring and maintaining dental health.
Once a tooth is lost, several things begin to happen that are not immediately noticeable to a patient and which can have a significant negative effect on both health and appearance. Tooth roots help hold teeth in place but they are also critical in maintaining health in the surrounding gums and supporting bone structures. Bone loss in the jawbone is one of the significant problems that naturally occurs once a tooth is lost. This bone loss can compromise the integrity of neighboring tooth roots and tooth stability. This bone loss is also a large part of what causes the "sunken" look that is seen in people who have lost several or all of their teeth. It is the reason patients who wear dentures find that over time their dentures are harder and harder to fit and keep in place.
Dental implants help maintain and strengthen bone structure. This means they do much more than replace the missing tooth – they also protect the existing teeth by helping to preserve bone structure.
---
Dental Implants in Kensington, MD
---
Kensington Natural Smiles provides dental implants in Kensington, MD. Call 301-933-3903 to learn more and schedule your appointment.
Dental implants have become the gold standard to replace missing or failing teeth, thanks to their stability, durability, and strength. Dental implants can help to stabilize bone loss by replacing tooth roots, and they restore nearly all of your original bite strength.
At Kensington Natural Smiles, we work hand in hand with a trusted oral surgeon and implantologist to ensure that you receive the best possible care throughout all stages of your dental implant procedure. We also take the time to sit down with you to discuss all of your options, as we believe strongly in patient empowerment.
You might have heard that only those who are in excellent physical condition can get dental implants, but this is not actually the case. If you have any underlying medical conditions such as diabetes or heart disease, you will want to work with your doctor to get those tightly under control before any surgical procedure including implant placement. Likewise, if you have any existing oral health concerns, we will need to address those before we begin. Finally, if you suffer from extensive jawbone loss, you might need bone grafting first. Within those constraints, however, virtually anyone can be a candidate for dental implants.
---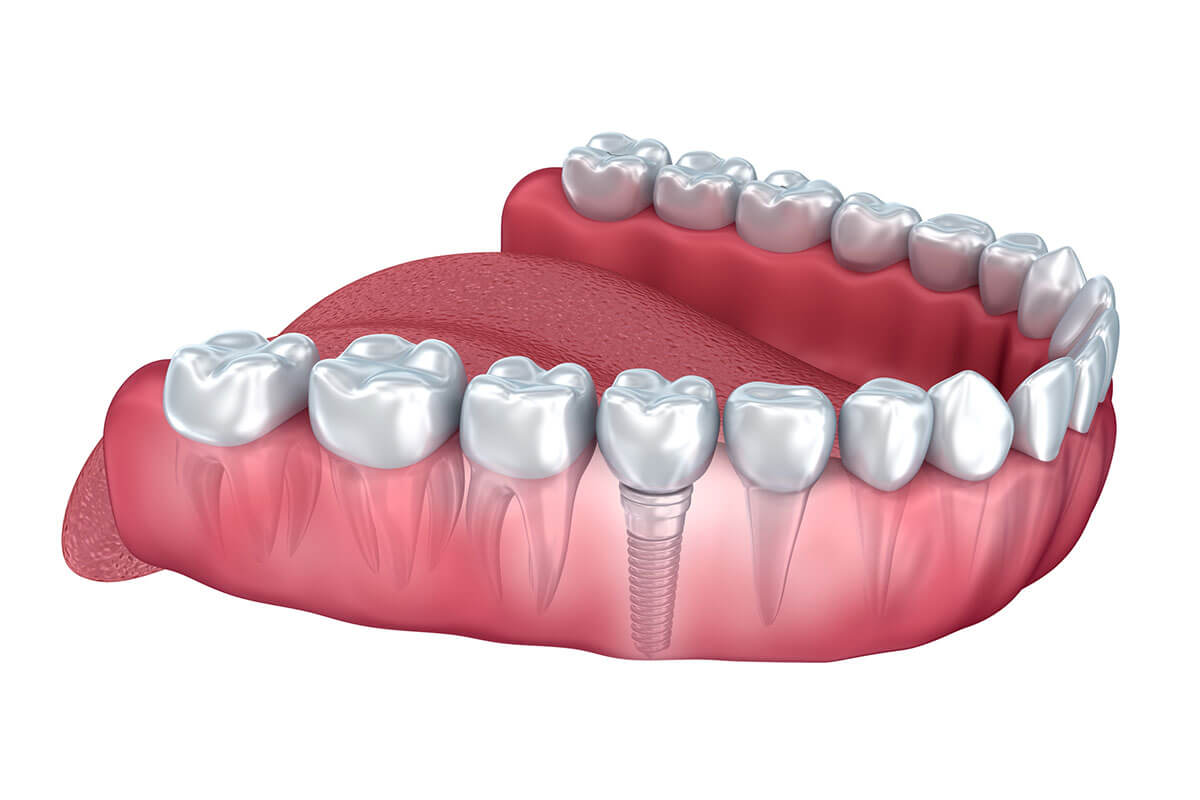 ---
If you are missing just one tooth, a single dental implant topped with a crown is the right solution. We can also place single tooth dental implants throughout the mouth for those who are missing multiple scattered teeth. A dental implant is a tiny sliver of biocompatible titanium that is inserted into the jawbone and topped with a cover screw or a healing cap. After the implant fuses with the bone, we will remove the screw or cap and attach a customized crown to it with a piece known as an abutment.
---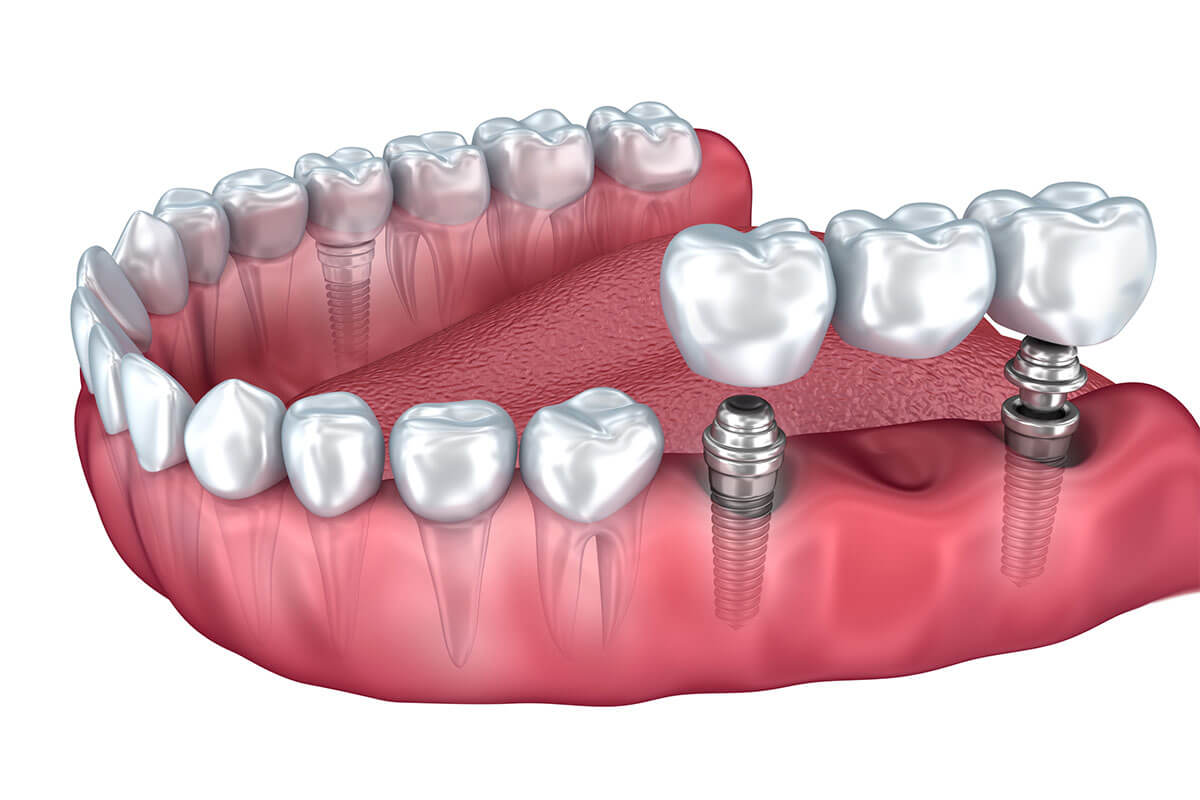 ---
If you are missing three or more teeth in a row, we can place an implant supported bridge. A traditional bridge relies on the natural teeth at either end, requiring us to sacrifice healthy tooth structure. An implant supported bridge is secured to dental implants at each end, creating a strong and highly aesthetic restoration that does not disturb the adjacent teeth.
---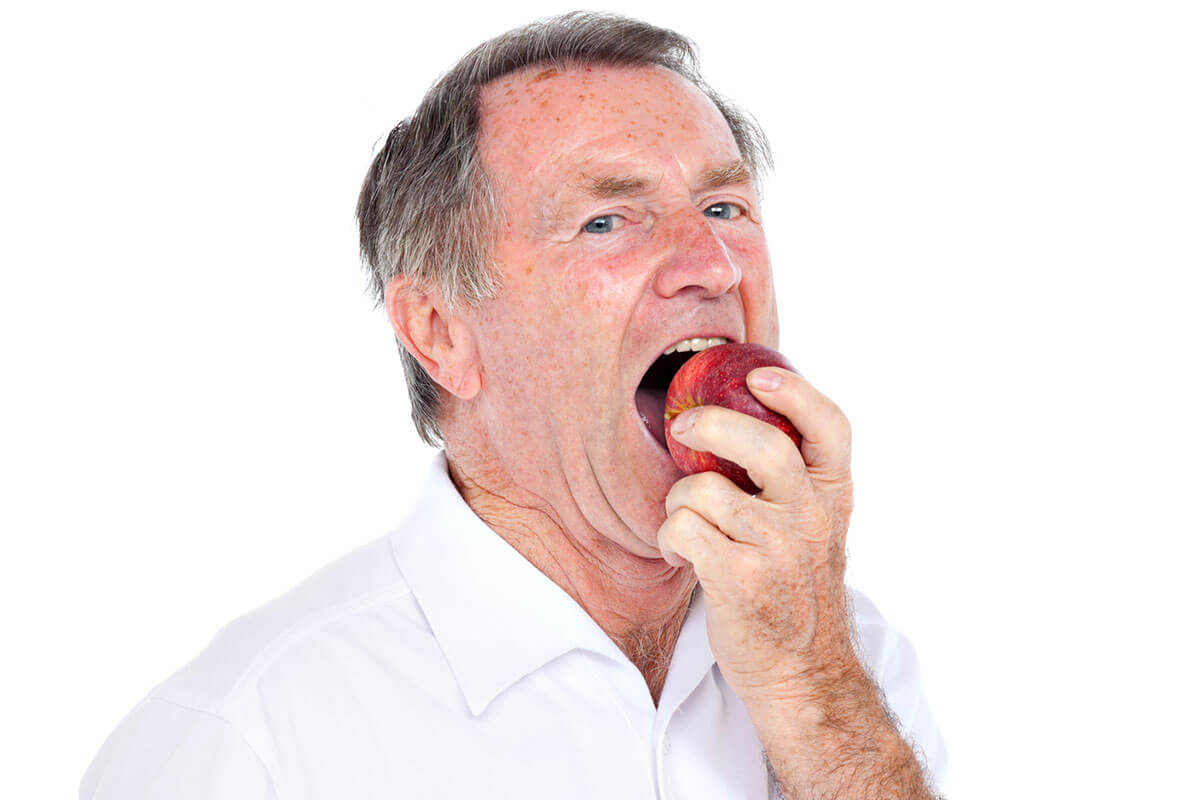 ---
Just two implants can support and stabilize a "snap-on" removable denture, while a handful of implants can secure a full arch of teeth that never leave your mouth. Both solutions solve the problems of slipping and pinching that are common with traditional dentures. They also restore nearly all of your bite strength, and they can reverse jawbone loss.
---
Full Arch with Four Implants
---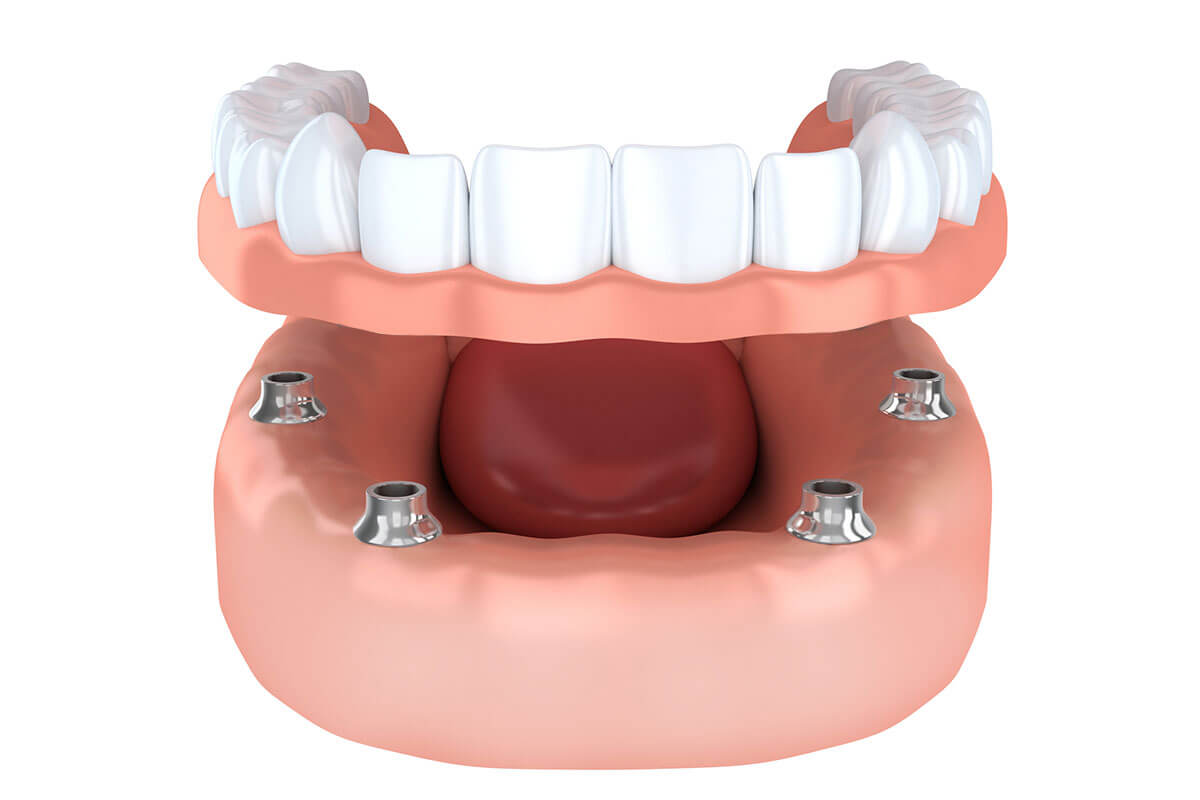 ---
If you are missing all of your teeth on the upper or lower arch, a full arch with four implants is a true game-changer. Using just four immediate-load dental implants, we can secure a full, fixed arch of teeth on the same day as your extractions.
---
The Benefits and Importance of Dental Implants
Want to know more about why you should choose dental implants?
Learn More
Call Kensington Natural Smiles today at 301-933-3903 to schedule your appointment.
---