Emergency Dentist in Kensington
---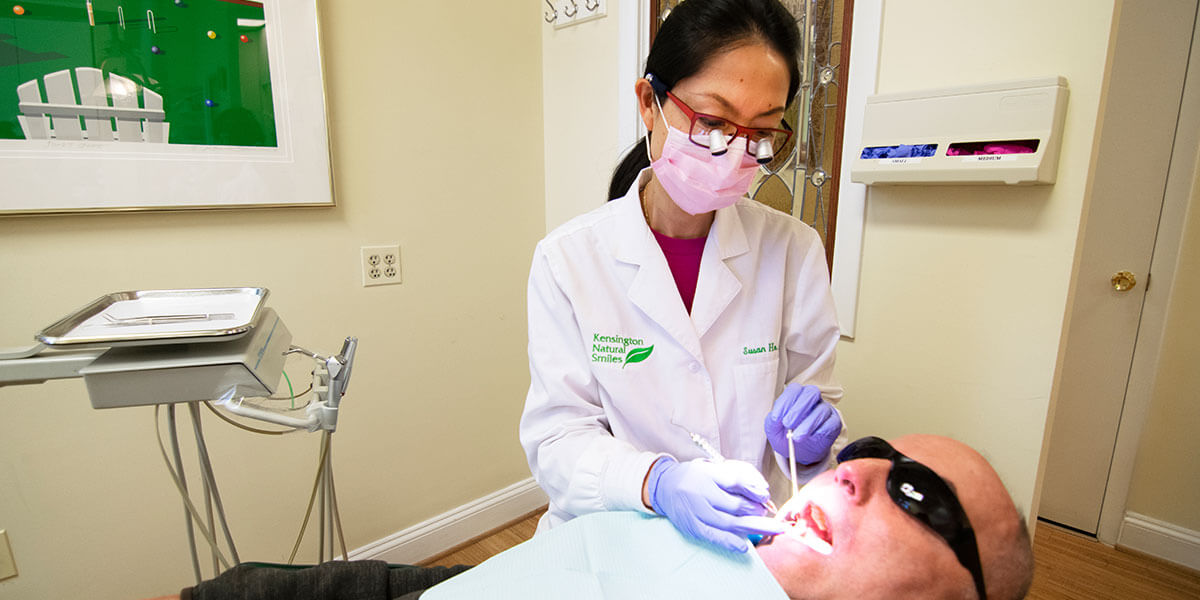 ---
We never want you to feel like you're alone when you're dealing with a dental emergency. That's why, when you call us during our regular office hours, we'll give immediate attention to your situation. We'll arrange to see you at our office as soon as we can to get you the care that you need.
If you need emergency dental care during a time when our office is closed, give us a call at 301-933-3903 and follow the instructions on the recording. We will return your call as soon as possible. For serious or life-threatening emergencies, please call 911 or go to your local emergency room for treatment.
Our Contact Information
---
Here are tips to help you handle some common dental emergencies:
In case of a toothache…
Use warm water to rinse your mouth, then floss around the affected tooth to see if there's a food particle stuck in the soft tissue or in between your teeth. If you're still in pain or the area surrounding your tooth is warm, call our office to schedule an emergency appointment.
If your lip, gum, cheek, or tongue gets cut…
First, stop the bleeding by using a piece of sterile gauze or a clean washcloth to apply pressure to the wound. Once the bleeding has stopped, you can use a cold compress to bring down any swelling. If you cannot control the bleeding, call your physician or go to your nearest emergency room for treatment.
If a baby tooth gets knocked out…
Call us to schedule an appointment for your child.
If a permanent tooth gets knocked out…
It's important to call our office as soon as you can; we'll want you to come in right away, as prompt treatment is needed in order to save your tooth. Hold the tooth by the crown (never touch the root) and gently rinse it with water to remove any debris. Try to push it back into the socket, then bite down on a clean piece of gauze to hold it in place. If you don't do this, put the tooth in a small container of saliva or milk and bring it to your appointment.
If a tooth gets chipped or broken…
Rinse your mouth with lukewarm water and place the broken tooth piece in a small cup of milk or saliva. Call our office to make an appointment.
Frequently Asked Questions About Dental Emergencies
When should I go to the ER for tooth pain?
If you're in unbearable pain and our office is closed, you may choose to go to the ER, but it's important to note that there are no dentists on staff in emergency rooms, so you'll still need to come to our office to get the dental care you need. Emergency rooms can only help with pain management, draining an abscess, and prescribing antibiotics in the case of infection.
Is a tooth abscess a dental emergency?
Yes, a tooth abscess is considered a dental emergency. This is because the infection from an abscessed tooth can easily spread to surrounding teeth, soft tissues, bone, and even other parts of your body. When this occurs, a dental abscess can be fatal.
Does a throbbing tooth mean infection?
If you have a toothache that is constant and produces a throbbing pain, it's likely that you have an infection, but there are other potential causes as well. Make an appointment at our office and we can determine the reason for your tooth pain.